Grass Fed, Grass Finished. Clean. Healthy. Local.
At Ranch House Farm, We Do It Better.
Most livestock in the US is raised using modern agricultural practices… they are not only fed poor diets of genetically modified corn and even plastic roughage, but are often treated with growth hormones and fed antibiotics to counter the effects of acidosis from eating so much grain.  Cattle are herbivores by nature… and at most feed lots, the source of most grocery store beef, you will not find a blade of grass in sight.  What is unhealthy for the animal leads to a seriously unhealthy product for you, the consumer.  
When it comes to the food you eat everyday, you deserve better, and God's creatures deserve better.  And at Ranch House Farm, we do it nature's way:  We simply do it better!
At Ranch House Farm we use holistic, regenerative practices to bring you the tastiest, healthiest naturally raised beef that money can buy. We also pride ourselves in providing the absolute best for our animal's welfare. Our beeves are given chlorine-free and fluoride-free water from deep within the earth. They thrive on 'rotationally-grazed', non sprayed pasture with free access to organic trace minerals.
Best of all, our animals are never treated with insecticide or growth hormones. We put the meaning in "Clean. Healthy. Local."
From our holistic farm to your family table.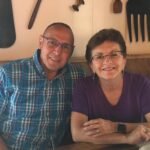 "Can't Go Back to Store Bought Beef!"
The fact that I'm writing this review as a repeat customer pretty much says it all. Brad's beef is simply outstanding.  It's maybe the "simply" part that sold it to me and my family. My wife and oldest daughter are very health conscious.  When we researched "grass fed, grass finished", they said we're in. After we had our first meal (roast I believe), it was a done deal.  Can't go back to store bought beef!  With the quality meat and processing we get from their nearby abbatoir (Knockout Butchery), we know that nearly every part of this cow is available for use; I'm writing this as I'm making my own beef bone broth (can't get that from a box!).  The taste is fantastic and the peace in knowing this is the healthiest beef I can eat will keep us on the reorder list.
Roger and Trish – Clover, SC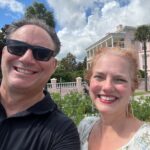 "We Trust Brad to Raise Great Animals"
We enjoyed knowing every meal we made with meat from Ranch House Farm was not going to hurt us but heal us. We trust Brad to raise great animals and make sure they are treated well each and every day. My wife is prone to naming everything with a face—but we just call the hamburger "our cow."  It is definitely a big switch to go from supermarket meat products to grass fed meat—the fat content is definitely lower and needs compensation with seasoning. That said, it was what wasn't in the meat—hormones, antibiotics, stress induced cortisol, bleach, Round-Up…that was worth the adjustment in our recipes!!
Chris and Tahma – Charlotte, NC
Brad and Kelly are proud members of the Farmer Veteran Coalition… and have over 31 years of combined service through both the US Army and US Air Force.  They are parents of six wonderful children; and share a love for Jesus, for their community, and for holistic agriculture.  Buying your all-natural, grass-fed, grass-finished beef from Ranch House Farm is a way to enjoy some of the healthiest beef available, while positively impacting your local ecosystem.